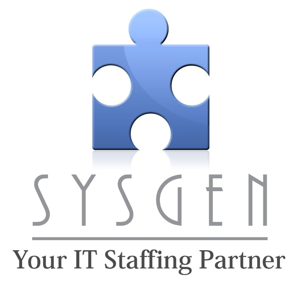 Recruitment Process Outsourcing (RPO)

The story that made Sysgen a success

---

Growing firms need a recruitment outsourcing company with an in-depth knowledge of IT recruitment and the strategies to make it happen.

For more than 20 years, our management team and staff of recruitment professionals have successfully used strategies to help build our client's IT manpower needs. We are experts in IT recruitment marketing, IT recruitment metrics, and out of the box thinking.

In Sysgen RPO we will assign a specialist team of IT recruitment professionals who specialize in technical recruiting. The team will work on your manpower requirements and will be committed to your numbers. In addition, the team will have the full support of the Sysgen sourcing factory.

Unlike traditional IT staffing initiatives, we work until the positions are filled. We do not simply give up and stop working on your openings if we feel it is too hard to fill and we won't easily earn a placement fee.

The assignment of the specialist team will give you access to experts with a proven track record in sourcing talent and reducing the time frame for on-boarding new employees.

The key to Sysgen RPO is recruitment velocity. Simply stated, we add speed and urgency to attaining the right talent at the right time.

For more info, visit Sysgen RPO Website



© 2018 Systems Generators Philippines Inc. All rights reserved.