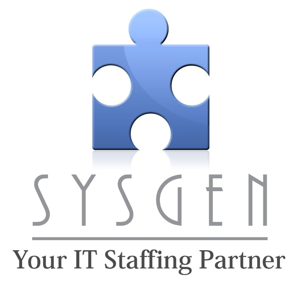 Company Background and History

The story that makes Sysgen a success

---

Founded in 1991, Sysgen has been in operation for 20 years. It has since become one of the Philippines' recognized IT Staffing and IT Recruitment Process Outsource provider. From a 3-man operation, Sysgen has grown into a 35-man operation offering high quality IT staffing and recruiting solutions to top companies in the Philippines. Currently, we have more than a hundred consultants deployed to various IT projects.

Sysgen credits its growth and success to its ability to provide its clients with quality results, even as it establishes an enduring partnership with its clients rather than a buyer-seller relationship. With its proven methodologies, dedication, and well-trained and highly qualified staff, Sysgen prides itself in giving its partner clients quality service with a personal touch.

Our updated database of more than 30,000 I.T. professionals, which include project managers, functional implementers, systems analysts, programmers, testers, database administrators, network administrators and help desk technicians, have helped numerous firms, especially during times of rapid growth.

As a member of the Philippine Software Industry Association (PSIA) and the Personnel Management Association of the Philippines (PMAP), Sysgen aims to achieve world-class status as a dependable and reliable source of quality IT talent in the Philippines and the rest of the world.



© 2018 Systems Generators Philippines Inc. All rights reserved.