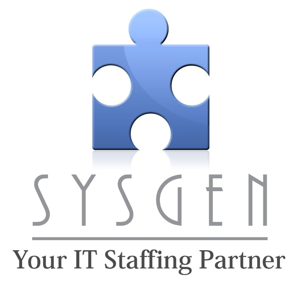 About Us

The story that made Sysgen a success

---

Sysgen is an industry leader that has been recruiting and placing IT professionals on both a per project and full-time basis. Many major companies rely on us to provide them with highly skilled consultants who can hit the ground running to assist with projects ranging from web development and systems integration to network security and technical support.

Our hands-on, full-service approach, coupled with our knowledge of the technology marketplace and our network of thousands of highly skilled IT professionals, allows us to quickly provide consultants with skills well-matched to your hiring needs.

As a leading provider of technical and IT staff augmentation solutions, our customers range in size from start-ups to Fortune 500 enterprises. We deliver highly skilled consultants when they are needed most, via contract, contract-to-hire, and direct hire IT recruiting services. Sysgen never stop offering the best jobs in the Philippines.

Sysgen places heavy emphasis on Recruitment Process Outsourcing, Placement Services, and IT Staff Augmentation, and has earned a reputation among companies and consultants as being highly professional and highly service-oriented.



© 2018 Systems Generators Philippines Inc. All rights reserved.