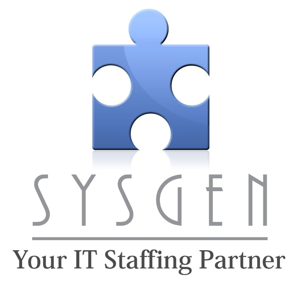 Sysgen's Expertise

Fortifying client relationships

---

By Industry

The need for IT varies to different types businesses here in the Philippines. Sysgen provides IT Staffs to different types of industries even of those who are non-IT.

Advertising
Banking & Finance
BPO
Business Services
Communication
Construction
Cooperatives
Information Technology
Insurance
KPO

Manufacturing
Marketing
Mining
Multi-Level Marketing
Pre-Need Plans
Real Estate
Retail Trade
Shared Services
Transportation
Wholesale Trade

By RDBMS

Sysgen's RDBMS Professionals has the ability to understand business processes and map them to system solutions.

Adabas
DB2
Informix
Ingres
MS Access
MS SQL Server

MS Visual FoxPro
MySQL
Oracle
Progress 4GL
Sybase

By Position

We offer a wide range of IT Positions

Database Administrators
Database Architects
Developers
Doc Specialists
Help Desk/Support Staff
Network Administrators
Programmers
Project Managers

QA Analysts
SAP Implementers
Systems Administrators
Systems Analysts
Systems Architects
Technical Writers
Testers
Web Developers

By Operating System

AIX
DOS/VSE
Linux
MS-DOS
MVS
Novell Netware
OS/400
Red Hat Linux
SCO

Unix
VAX
Windows 2000
Windows 2003
Windows 95/98
Windows NT
Windows Vista
Windows XP
Xenix

By Programming Language

Sysgen can provide you with IT Professionals that have skills and expertise in numerous mainframe, midrange and PC platforms. Skills could also vary depending on its level, be it Entry level, Mid-level and Senior Level Positions.

.Net Framework
ABAP
ASP.Net
C#
C/C++
Cobol/CICS
Cobol400
Delphi
Dreamweaver MX
Dynamic HTML
Flash MX
Java
Lotus Domino
Lotus Notes
MS Access
MS Visual InterDev

Natural
Oracle Designer
Oracle Developer
Oracle Forms
Oracle PL/SQL
Oracle WebDB
Perl
PHP
Powerbuilder
RPG400
SAP
Visual Basic
Visual Basic.Net
Visual C++
Visual FoxPro
Visual J++



© 2018 Systems Generators Philippines Inc. All rights reserved.