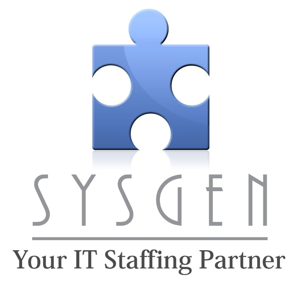 Employers

A True Alliance

---

Sysgen is a Manila based IT Staffing Solutions Company. We help you lower costs and increase productivity by providing highly-skilled, highly-motivated IT staff custom fitted to your specific requirements.We specialize in cost-effective, highly productive staffing solutions designed to achieve business objectives and streamline IT Recruitment processes.

Sysgen can provide you with complete solutions to all your recruitment needs. We are the Philippines' leading provider of high quality personnel - both temporary and permanent - to both the private and public sectors. We have been providing jobs in the Philippines for more than 20 years now.

We cater to over a hundred of clients, large and small, across a wide range of industry sectors. Our screening and hiring criteria goes over and above the technical aspects of any job. Our staffing process is based on years of experience, cumulative knowledge and technological expertise.

SYSGEN is a force that combines the dynamism of youth with the wisdom of experience. It is a company that puts a premium on quality results and long term business relationships. After all, you don't want a mere candidate. You want your next employee.

Contact us now and find out how we have helped various companies and how we can do the same for you.



© 2018 Systems Generators Philippines Inc. All rights reserved.