Refer your friend
and win 10,000 pesos for every successful hire plus you can get a chance to win any of the two gadgets below.
64 GB Transcend JetFlash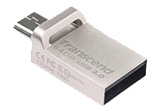 Using advanced USB 3.0 technology, the extremely fast flash drive allows you to transfer, store and share numerous or large files quicker than ever before.
1 TB External Hard Drive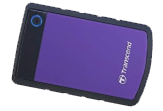 A portable 1 terabyte external hard drive combines the superior performance of USB 3.0, vast storage space, eye-catching enclosure, and a shock protection system.
Mechanics
For you to be eligible for this program, you must be an alumnus or alumna of Sysgen (placed as a full-time employee OR deployed to a client by Sysgen).
Referrers must submit the contact details of the candidates they will refer through the form located in the Program webpage.
All referred candidates must be located within the 7, 500 islands of the Philippines (during low tide).
For a referrer to win prizes, their referred candidates must sign the job offer not later than three months after the end of the promo period AND must remain with their new employer for at least two (2) months.
Referral submission is valid until March 5, 2018, and the winners of the gadget will be announced on June 5, 2018.
At least 3 years using Java, J2SE, J2EE
Created a program from scratch using Python
At least 5+ years related experience
Deep knowledge of all key digital marketing channels with an emphasis on search (SEM, SEO), affiliate marketing, e-mail marketing and social media.
Experience in both IOS and Android
Minimum 8 -10+ years of experience as a DevOps/SCM engineer, or in a position with similar skill sets and responsibilities.
Strong knowledge of Continuous Delivery Concepts.
Knowledge of Desired State Configuration technologies such Puppet, Chef, Docker Compose or Ansible.
Experience using Jenkins & Git
Strong written and verbal communication skills.
At least JLPT N2 passer.
No in-depth knowledge of testing is required, as long as the candidate has IT background especially in SQL
Worked at a Japanese company for at least 2 years.
Can communicate in Japanese both in verbal and written.
Has an IT background (they do not need to be a programmer)
Cisco ISR (Integrated Service Router)- 3800 and 3900 series experience
Nexus Router Experience (Nex Gen router)- 5k, 6k, 7k and 9k
Cisco Catalyst switches exp.- 3850 and 6500
F5 Load balancer experience or Any other manufacturer load balancer exp.
Must have experience with PACKET CAPTURE ANALYSIS
Using Tools like SPECTRUM, WIRESHARK, SPLUNK, PERFORMANCE CENTER, VERIZON IPSLA
CCNA CERTIFICATIONround (they do not need to be a programmer)
3-5 years of experience as a Product Owner focused on product development activities
Requires strong business analysis, requirements gathering, webpage workflow, and writing skills
Experience working in Agile Development environment preferred
Familiar with different Scrum Ceremonies
Excellent communication skills
Minimum 10 years of experience as a Developer, Strong experience in Python
Experience in Python web frameworks – preferably Django
Excellent Linux skills
Strong REST/Python web development skills
Experience working within an Agile Scrum Software Development Life Cycle
Effective English written and verbal communication skills