Admit it.
Recruitment ads are often dry.
They convert well, yes, because everybody needs a job. But recruitment ads, including job descriptions, lack the sizzle that might motivate candidates. We are so fed up with banners saying "We are hiring! *then a list of job openings*" or "Looking for Qualified Individuals! *then the eternal list of job openings*".
Perhaps a captivating recruitment ad won't matter if the job you are offering is unique and in-demand, but if rival recruitment firms are offering the same position, needless to say, you have to stand out.
In technology recruitment, for example, where there is talent scarcity, running after the same pool of limited talent is tough. A recruitment firm needs to stand out. It needs to attract the talents they need.
You can do this by treating all of your online assets as marketing tools – from job ads to job descriptions, they all must be conversion-focused. When we say "conversion-focused", it must aim at turning a reader, a prospective candidate, into an applicant or a lead (say they opted in a landing page and provided you with their contact details or resume).
A general formula for a conversion-focused copy is the AIDA Formula. Briefly, here's how it works:

Attention.

Write head-turner headlines. You can be as creative or as clever as you want depending on your target audience. Although, generally, the rule is "don't get too clever".

Interest

. Elaborate on your offer. Create a sense of emergency and urgency.

Desire.

This is where you entice your audience with the features of the offer (e.g. pay, benefits, etc.).

Action.

Have a clear call-to-action. Tell your audience what they need to do next (e.g. Apply Now, Send Your Resume, Give Us Call, Shoot Us An Email, Visit Us At, etc.).
Of course, you do not have to strictly follow this formula. The AIDA formula can be presented in various ways.
Here are some examples of creative recruitment gimmicks:
Dallas Restaurant & Bar
You think it's French? No, it's just a drunkard's babble. This does not strictly follow the AIDA formula, but it catches attention, stirs interest, and it is funny.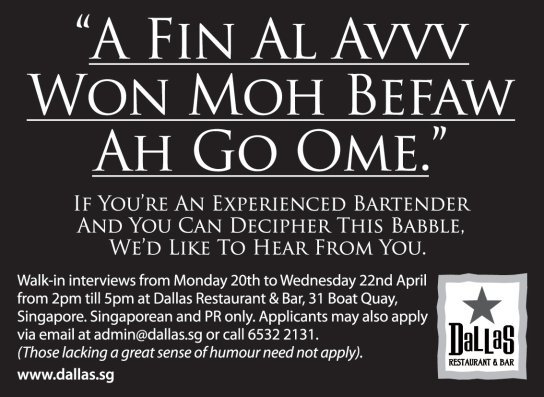 10X Marketing
This ad may have some copyright issues, but you get what I mean… it's cool and creative.
P.S. This is Darth Vader in Star Wars, in case you do not know who this is.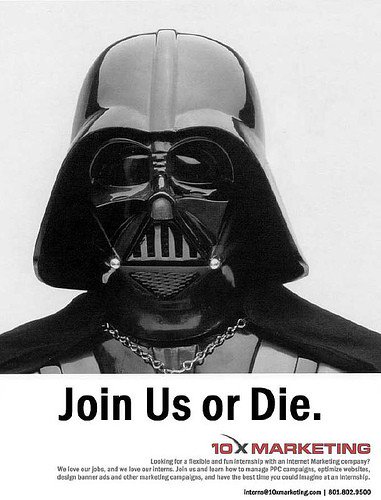 Burger King
Of course we all know Burger King's competitor is McDonalds; hence Burger King's "Don't mention the M" campaign. This is pretty witty.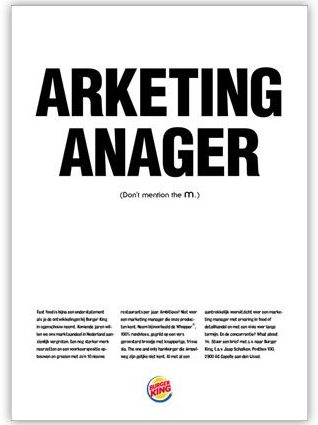 Sysgen Philippines
Sysgen Philippines is an I.T. staffing firm. In this recruitment ad, they tried using system prompts as their theme to maintain the techy character of their job offerings.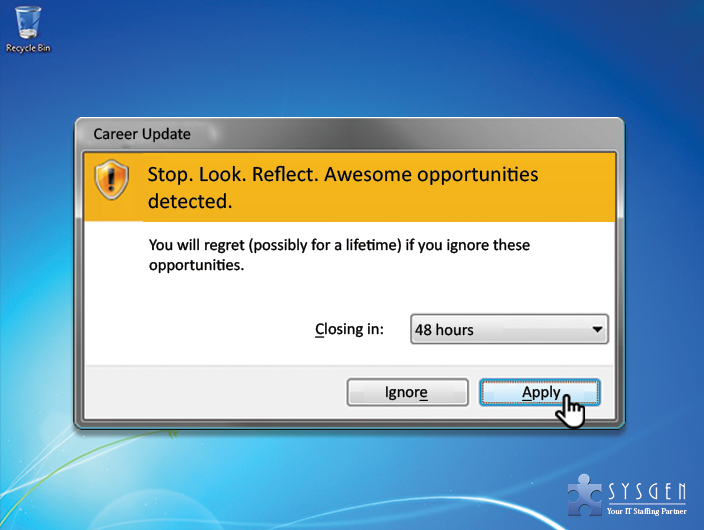 KWP
This is how you advertise a seemingly mundane job!

SAP
If you intend to run a referral program in the future, or is running one now, this is a great example of a witty referral program ad.
Hydro Oil and Energy Company
Just because it's technical, it doesn't mean you can't go creative.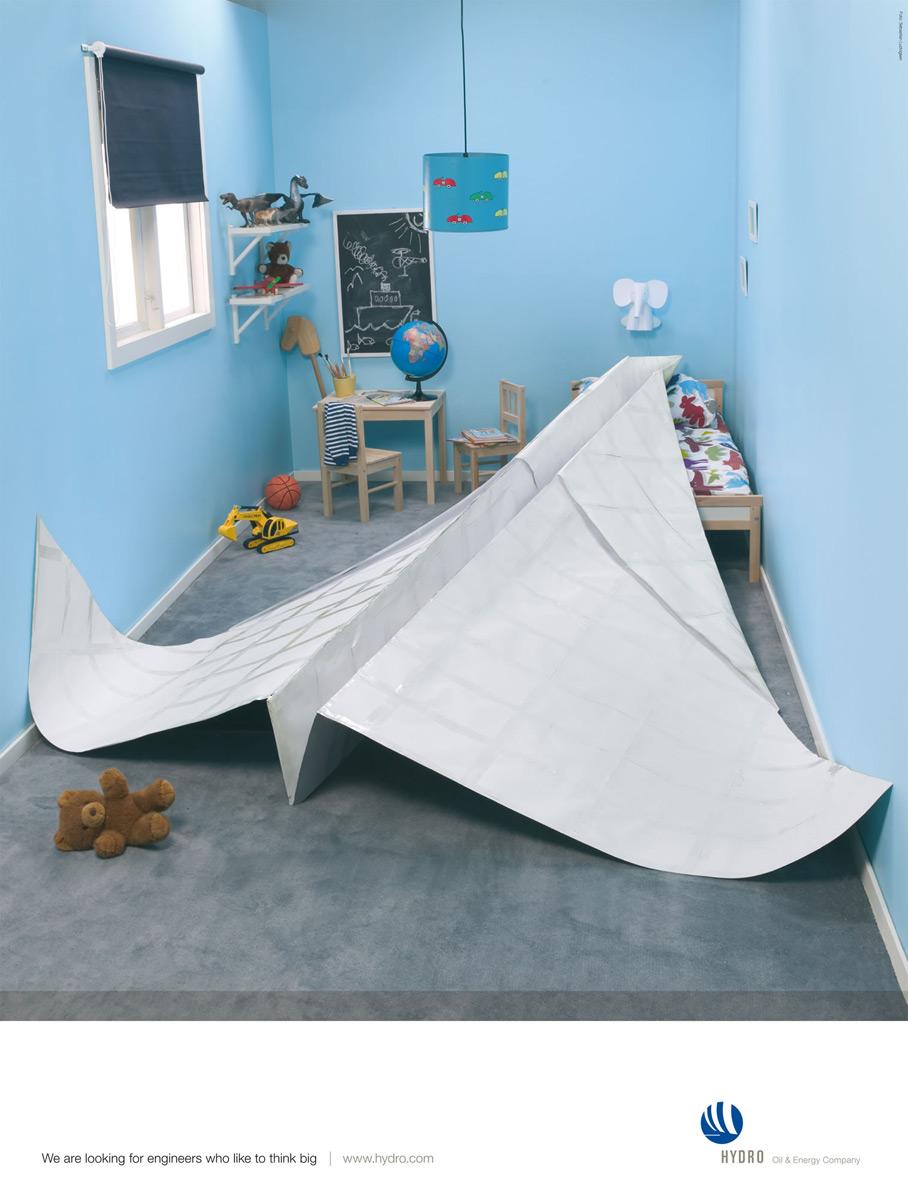 Career Junction
This ad is just one of the many ads in their "Put that skill to better use" ad set, an ad series showcasing mundane applications of unique skillsets.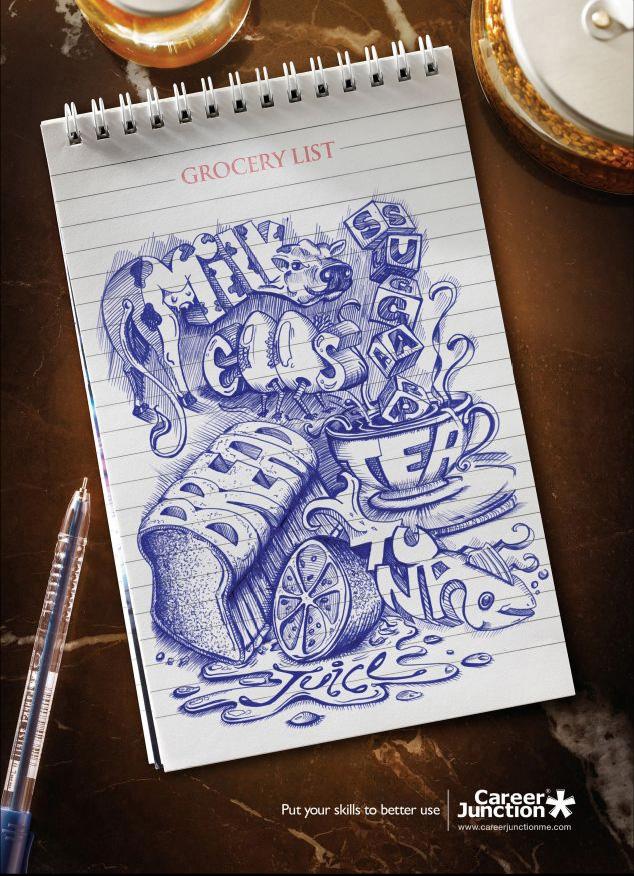 Career Builder
Career Builder's "It's Time To Move On" campaign inspires action by tapping into themes like stagnation, turmoil, and dissatisfaction.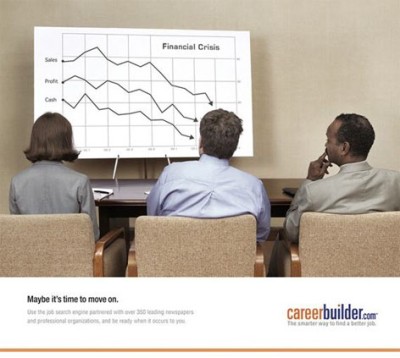 Jobs In Town
What a creative way to say "You current job sucks"!