It's 2016, and this is an exciting year for all the tech-savvy millennial out there. Aside from NASA's awesome space explorations this 2016, and Apple's move to abandon the headphone jack in its iPhone 7 (so we've heard), there are a lot to anticipate from the tech industry this year.

Do you want to always be the first to know the latest news and updates in the tech industry? I do. So, how do we stay updated and in-the-trend? We follow, and read the most trusted tech blogs!
Here are a few of the most popular and most trusted tech blogs in 2015:
Mashable is a leading global media company that claiming to inspire the digital generation. Mashable claims to 'redefine storytelling by documenting and shaping the digital revolution in a new voice, new formats and cutting-edge technologies'. Mashable has an audience of 45 million visitors, with 26 million social media following.
Mashable is perhaps the top and most popular technology blog on the internet which covers latest technology news, gadgets, science and interesting stuff and provides helpful guides to the internet users.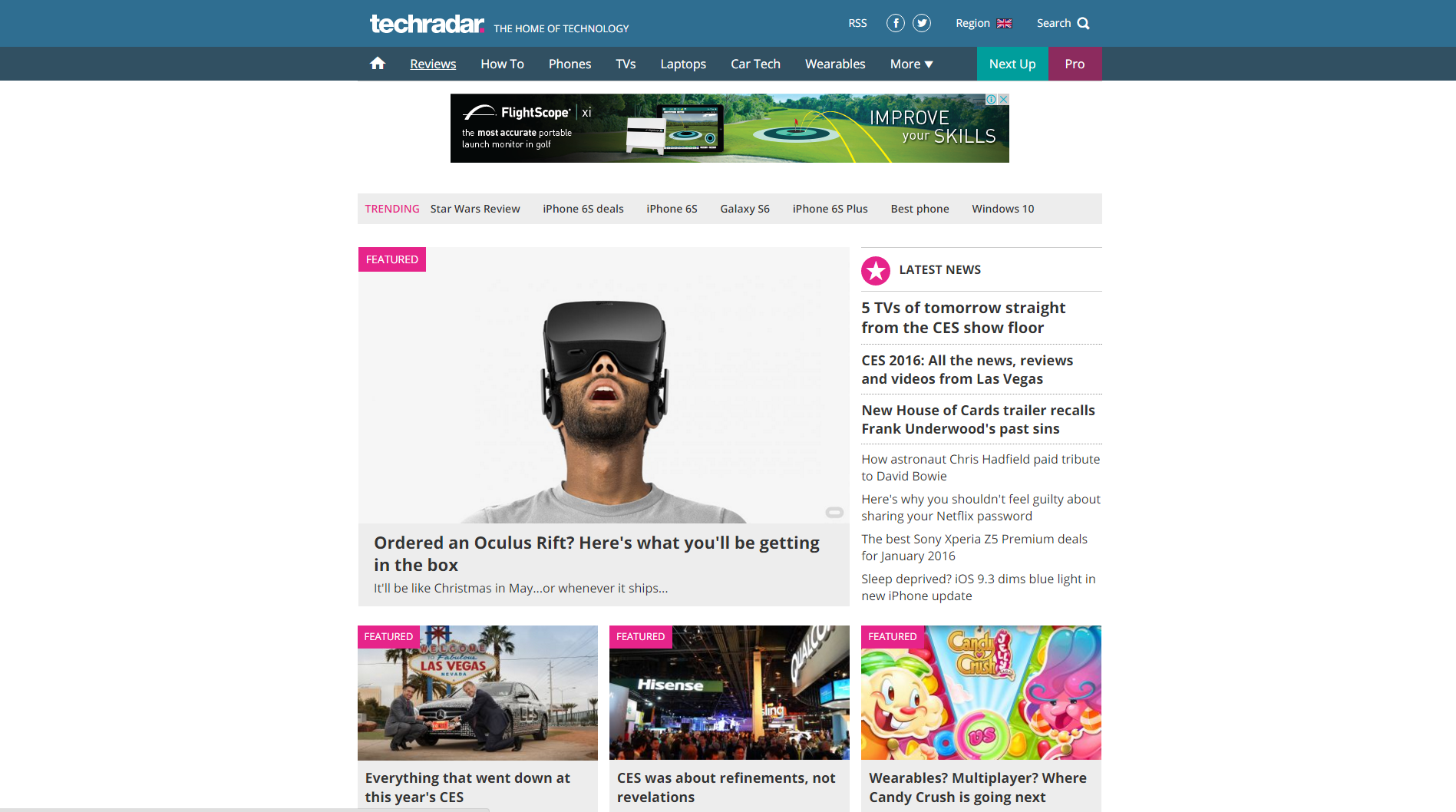 Techradar os UK's most popular technology news and reviews website. It has more than 27 million users globally, making it one of the most influential tech websites on the planet. Covering the world of wearable technology from its tentative first steps, TechRadar is amongst the world's tech authority.
TechRadar is part of Future plc, an international media group and leading digital publisher.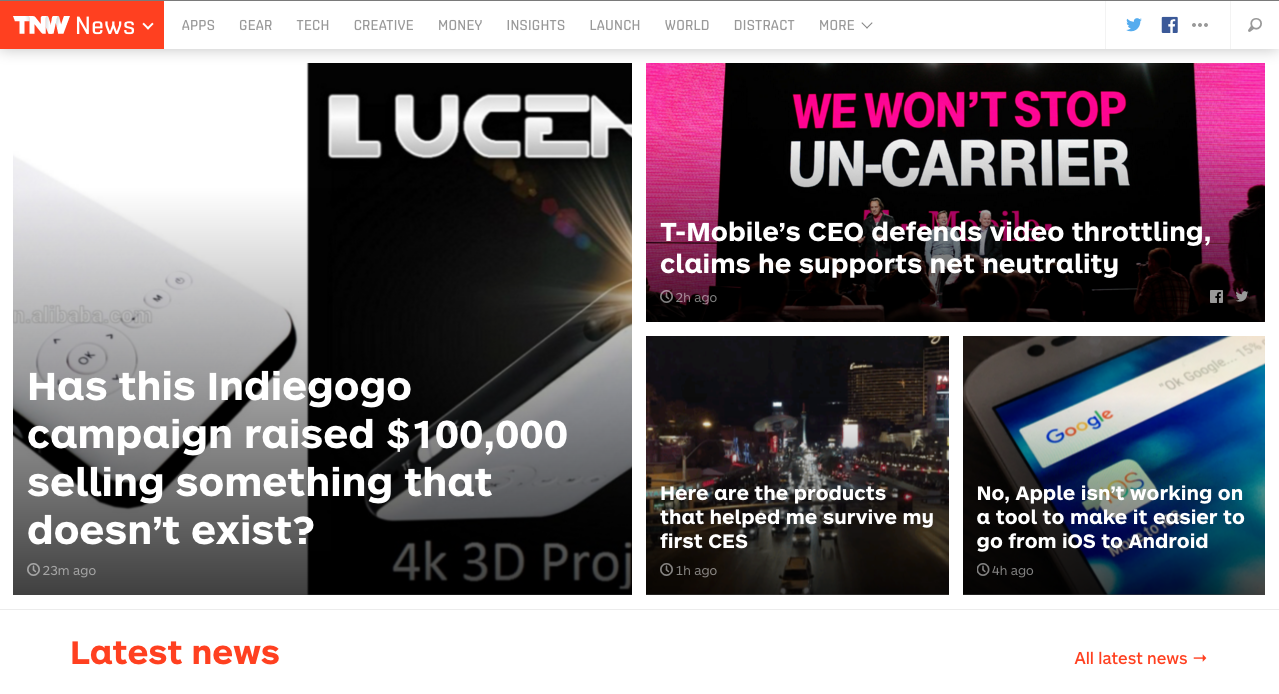 The Next Web is a technology-focused media company founded in 2006. It manages several initiatives focused on international technology news, business and culture.
The Next Web is one of the world's largest online publications delivering international news about Internet technology, business, and culture. It receives more than 7.2 million monthly visits and 9.5 million monthly page views.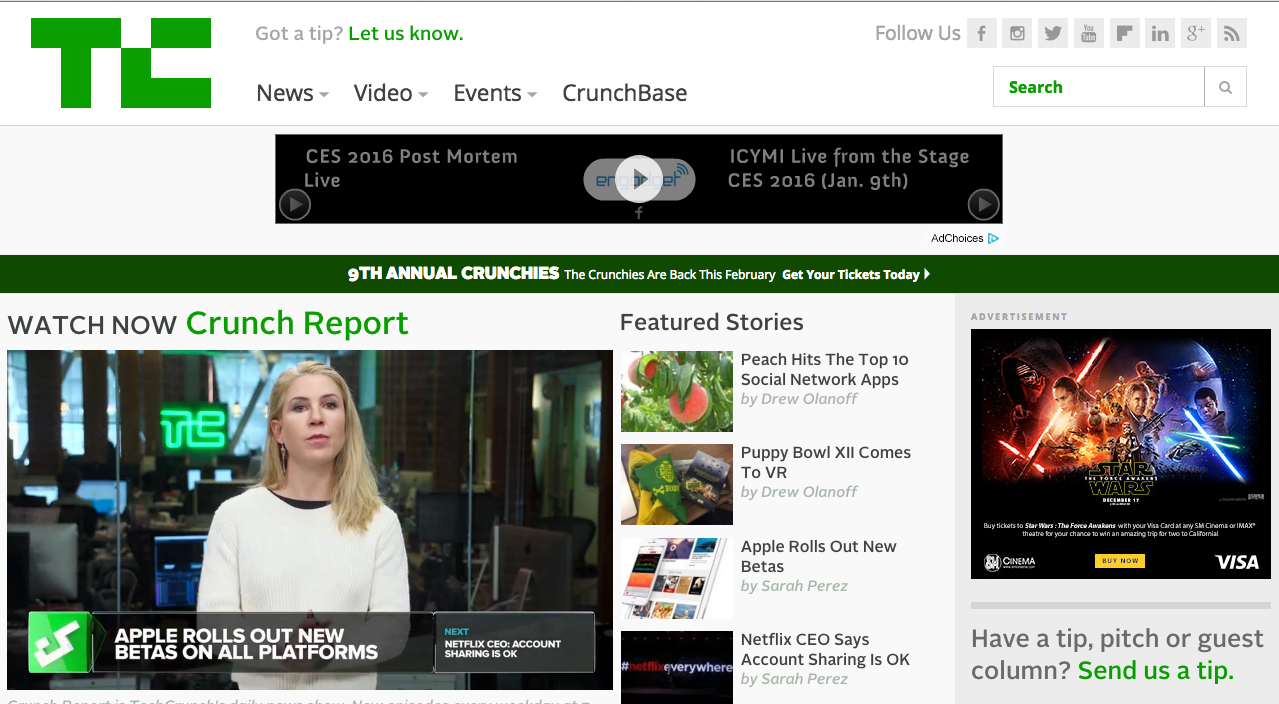 TechCrunch is a leading technology media property, dedicated to profiling startups, reviewing new Internet products, and breaking tech news. It is visited by over 12 million users and registers more than 37 million page views every month.
CrunchBase, TechCrunch's open database about start-up companies, people, and investors, has become the leading statistical resource for technology companies and transactions.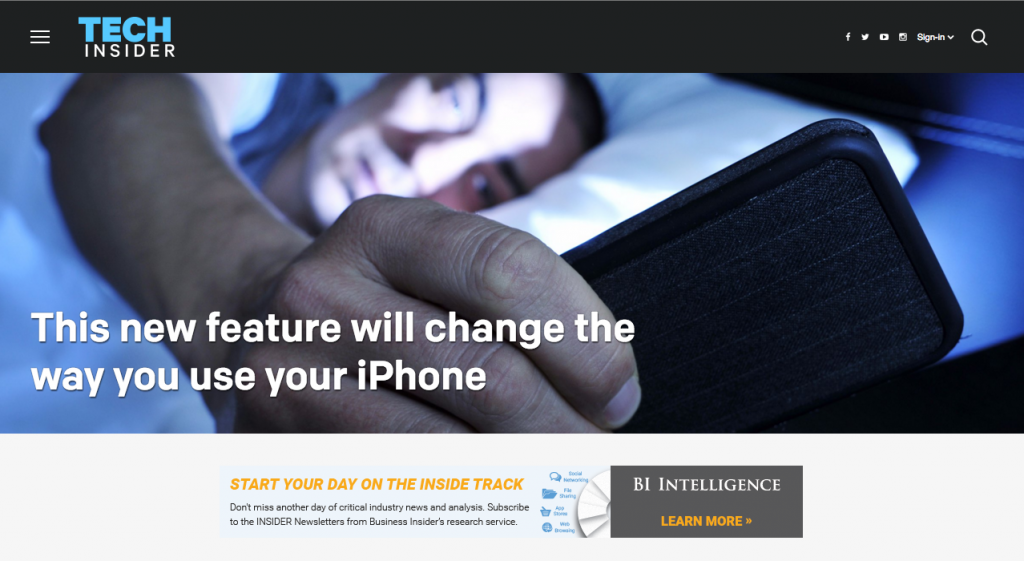 An affiliate of Business Insider, Tech Insider is a digital publication focused on tech, science, innovation, and culture.
Tech Insider has more than 30 top-notch journalists in a cutting-edge digital newsroom. Tech Insider, just like Business Insider, is among the most trusted thought leaders in tech innovation, and its perspectives on international tech news are sought after and respected.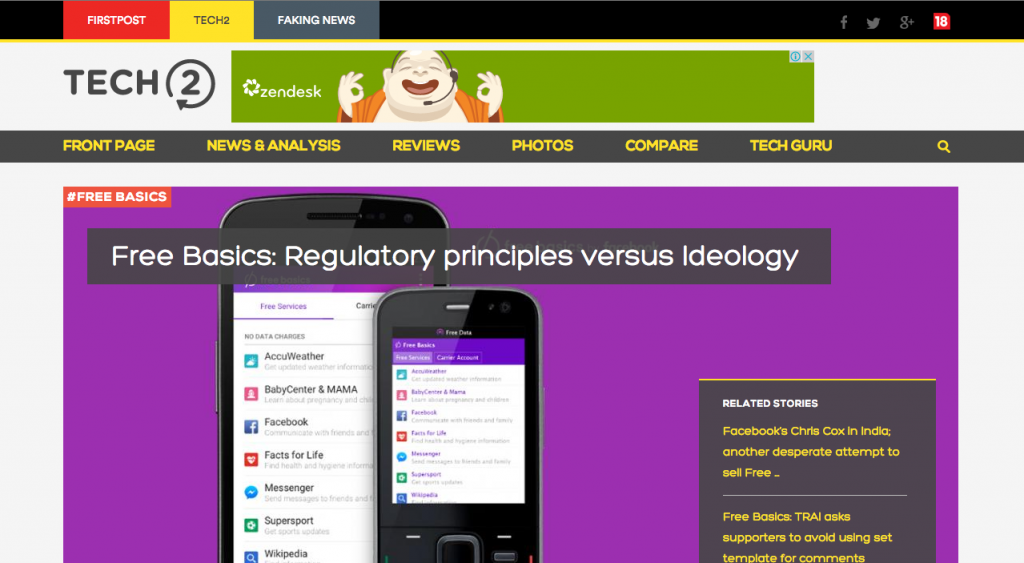 Tech2 is a tech guide website that, mostly, shares articles and guides and reviews on new gadgets like TV, smartphones, tablets, laptops, and other techs. Tech2 also release podcasts and video reviews on the latest trends in technology.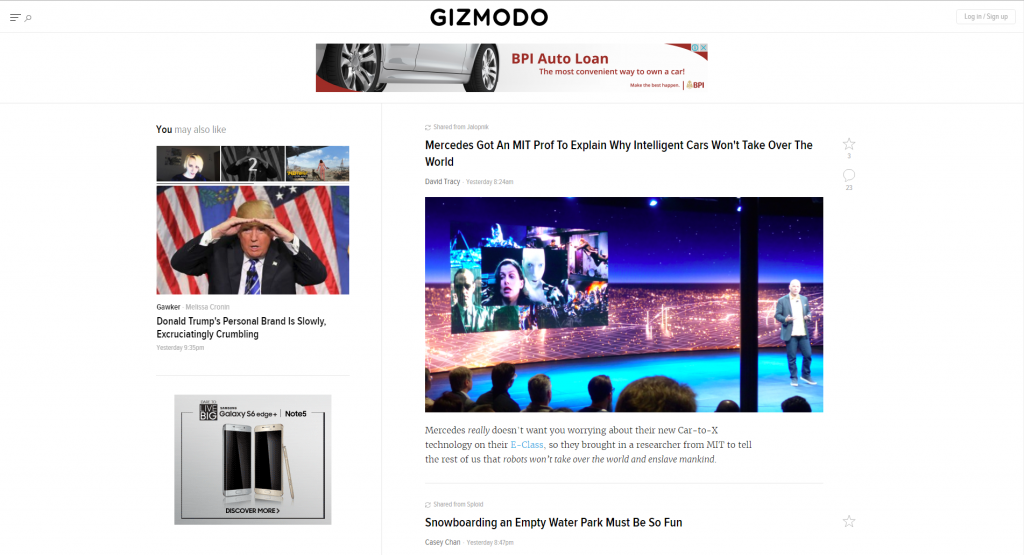 Gizmodo is one of the best online portals for gadget lovers. It is also one of the leading sources of news related to new gadgets and gadget tutorial and reviews. If you are a gadget lover, then these websites really worth and you must need to check out this website for finding latest and upcoming gadgets news.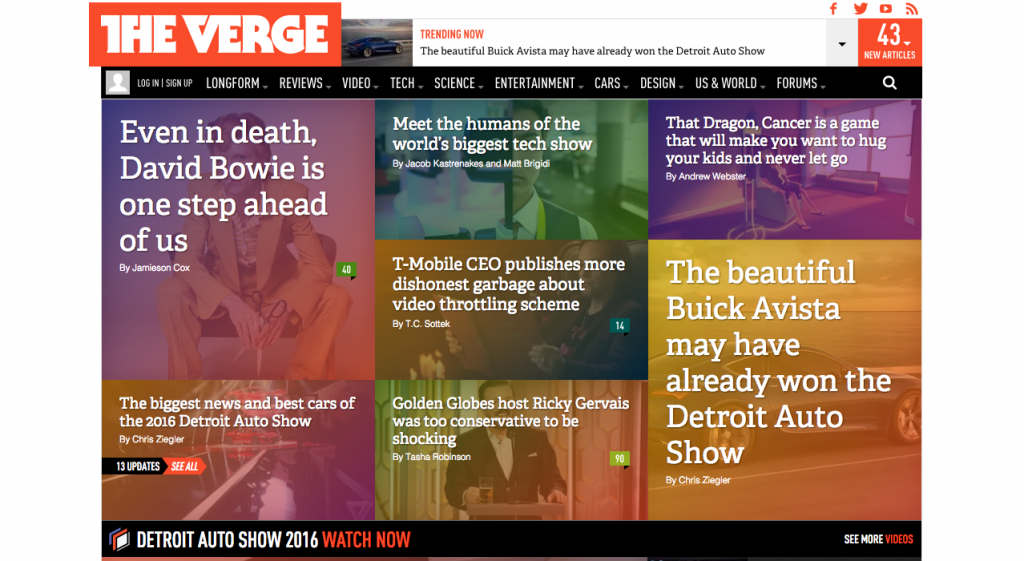 The Verge was founded in 2011 in partnership with Vox Media. It also covers the technology, science, art, and culture. It also reports about breaking news coverage, product information, and community content.
The name, The Verge, generally encapsulate its attempt to reframe technology in its relation to the society – the verge of tech, science, art, and culture.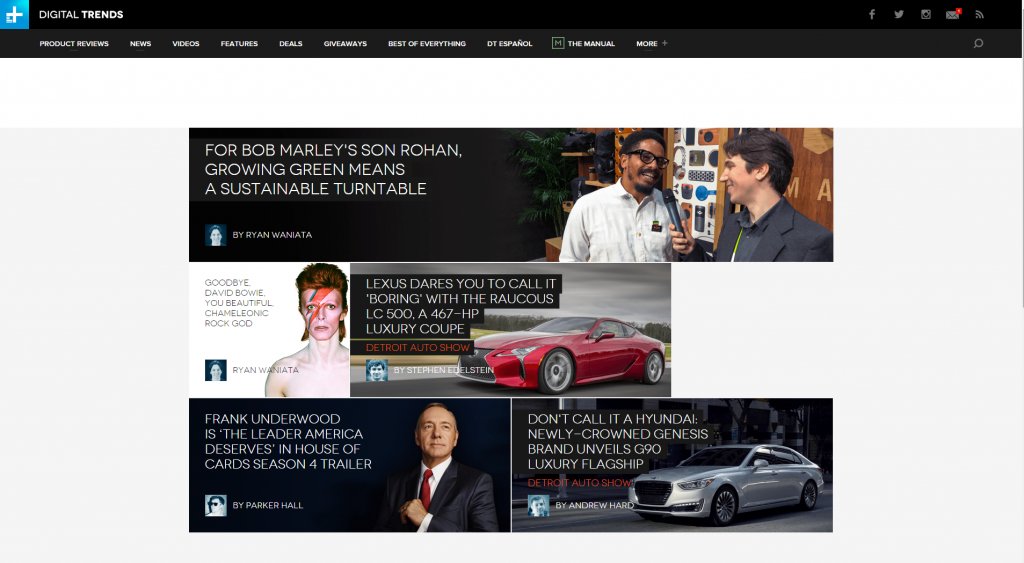 Founded in 2006, Digital Trends help readers easily understand how tech affects the way they live.  It is also a hub of technology information. They also cover cars, music, and lifestyle and entertainment.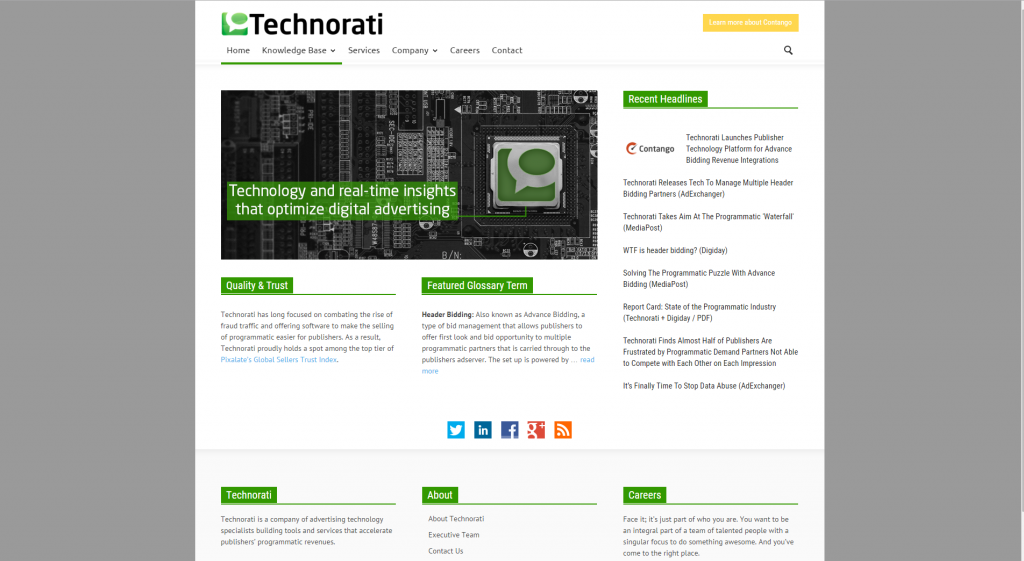 Technorati helps bloggers and tech blog owners to get more views on their website and provides a lot of quality technology guides and news. Apart from this it also covers guides related to android, apple, gadgets etc and much more.